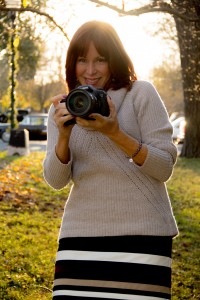 Alba Gonzalez-Nylander
Managing Partner, Video Producer
how to buy Depakote from canada Head Editor / Videographer & Managing Partner
PROFESSIONAL EXPERIENCE:
As a professional Alba has served as a key technical directing and technical engineer for such well-known enterprises as Qualcomm, Broadcast Networks as FOX Sports, KTLA, KCAL, CBS, E!, BET, Sony Studios, Univision Network in Los Angeles, CA. and TNN in Nashville, TN. Alba brings over 20 years of experience in Broadcasting Television, TD, camera work, video production and post-production. She has performed effective services for companies and emerging consumer & product brands in English and Spanish.
EDUCATION:
Sound Master Recording, Engineering School, North Hollywood, CA
Curriculum Degree Recording Engineer, Columbia College, Los Angeles, CA
B.A. Video Engineer/TV Production, A.A. Humanities/Arts, Universidad Simón Rodríguez, Caracas, Venezuela
COMMUNITY SERVICE AND AWARDS:: A few of her awards include winner of national contests;
Sam's Club/The United States Hispanic Chamber of Commerce "Como Si: Doing Business Today for Tomorrow," Office Depot's "Adopt a Small Business" video contest, The Anna Maria Arias - Latina Style Magazine "Woman Entrepreneur of the Year Award", "The Hispanic Professional Achievement Award" from the Nashville Area Hispanic Chamber of Commerce. Most Recently awarded the Diversity Award by the Organization NAWBO Nashville. She's a member of TLACC & the FBI Citizen Academy Alumni. Board Member of Community Childcare Center, Franklin Citizens Police Academy Alumni Association & Community Advisory Board (CAB WNPT) .
AJ Media Services LLC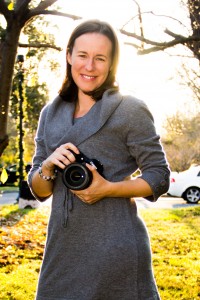 Jennifer Goldstein Fritz
Managing Partner, Video Producer
HEAD OF PRODUCTION / DIRECTOR OF PHOTOGRAPHY
Jennifer is an accomplished media professional, specializing in camera operation, production & editing. She has served as a professional cinematographer/editor for over 20 independent productions. Conceptualized, shot and edited promotional materials including music videos. A professional videographer with established record of accomplishments in attaining highly skilled talent, and successfully taking on a broad range of assignments including medical segments. She has served as sports camera operator for the Philadelphia 76ers, Flyers and Wings. Stellar work provided for FOX, WYE, and Trump Taj-Mahal, Atlantic City. Championed production segments for Nashville Film Festival, Opryland, and Fox 17. Has successfully guided over 30 clients annually through video and online multimedia production projects. Accountable for planning, staffing, and coordinating projects and budgets, resulting in satisfied clients and repeat business. Her quality interviews are a hallmark for our company.
EDUCATION AND ACHIEVEMENTS:
A.A. Specialized Technology/Video Production, The Art Institute of Philadelphia - Photoshop Certification, Sony Certified camera operator- Burbank, CA
Dynamic Video-Freelance, SELF-EMPLOYED, FRANKLIN, TN 2002-2010
Videography & Editor, MBC & ASSOCIATES, NASHVILLE, TN 2001-2002
AJ Media Services LLC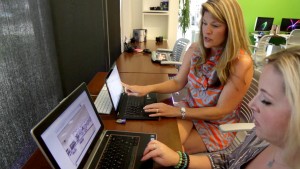 Catherine Farrar
Script Writer
Education: B.S. School of Broadcasting, University of Tennessee, Knoxville, TN
Credits: Fort Lauderdale Fire Department, Ohio Police Department, Senior Helpers of Nashville, Birmingham AL Housing Authority video, Healthbreak, television series, wrote and produced Public Service Announcements and promotional spots for local station.
AJ Media Services LLC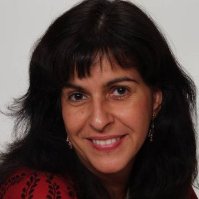 Alicia Rodriguez
Certified Professional Translator /Interpreter/ Voice Talent
Education: Translation Studies - New York University, New York, NY
Credits: University of Iowa College of Dentistry: 'Birth to three video'/Desde que nacen hasta los tres años. Birmingham AL Housing Authority video, Healthbreak, television series.
AJ Media Services LLC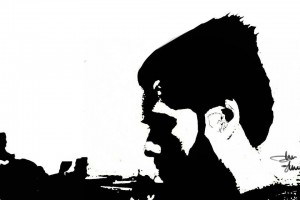 John Yandall
Storyboard and Comic Story Artist
Education: Natural Talent Artist
Credits: Town of Leesburg, Senior Solutions at Home, Superheroes Portfolio, Noticias .
AJ Media Services LLC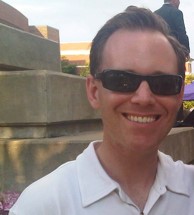 Simon Edwards
Editor /Assistant Editor
Experience with Adobe Premiere Adobe Photoshop AVID Symphony/Nitris DX Facillis Terra Block, Final Cut Pro Mac OSX Vantage Digital File Transcoder Windows & Macintosh O/S Cinematography, A/V Techniques & Terminology Post-Production.
AJ Media Services LLC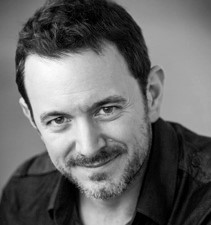 Joel Hartz
Photographer and Videographer
Veteran, U.S. Air Force, Honorably Discharged
Awards: 2 Platinum Hermes Awards – Emerus – Emegra Video & Campaign
3 Gold Hermes Awards – Emerus – Emegra Video & Campaign
2 Platinum Hermes Awards – Emerus – Baylor Brand Spot, Annie Goya Award – Photography
AJ Media Services LLC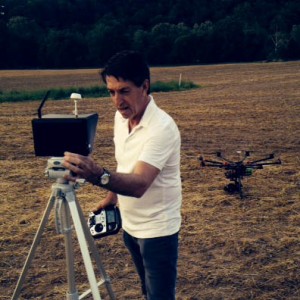 Jim Cox
Drone Operator and Licensed Pilot
Jim Cox, Owner of Building 10, LLC Drone Operator and Licensed Pilot
Franklin, TN 37064
Jim is an MIT Aeronautical and Astronautical engineer and Tennessee's First FAA Approved Commercial Drone Operator.
.
AJ Media Services LLC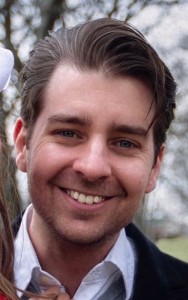 Jonathan Hagans
3D Artist, Animator and Camera Operation
Visual effects, motion graphics and animation comes naturally to Johnathan, but he also is a cinematographer and director.
.
AJ Media Services LLC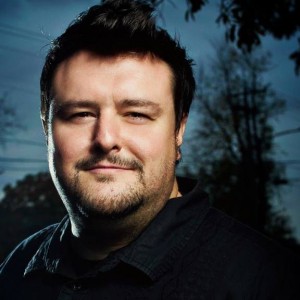 Tim Huber
Staff Photographer
Tim graduated from Full Sail Center for Recording Arts Winter Park, FL with a degree in the recording arts. Tim is a photographer, graphic designer and DJ.
AJ Media Services LLC
The Office
Our main office is located in the amazing downtown area of Franklin, TN.
We travel word-wide to capture our clients visions.