Duplication & Transfer Services
Do you have old film, video or slides around the house? Turn them into cherished memories on DVD. Transfer your VHS, Old Camcorder or 8mm Film to DVD or hard drive.
Why?
Preserve your memories forever!
Where and how?
AJ Media is located at 100 Confederate Drive
You can drop off by Appointment Only (see calendar below for open dates), so please call before you head over.  If you need rush services see at the bottom of this page for that information.
Our phone number is 615-794-0761.
You can also mail your order just download the order form below and mail your order to
AJ Media Services
100 Confederate Drive
Franklin TN 37064
We give estimates before any order is completed so no worries. If you don't want to have the transfer done there is just a charge for return shipping.

We had more than we could handle turn in as the groupon was expiring. Your memories are SAFE and we will do a great job of transferring them, please just be patient as we get to your order.  
Thank You
For New Orders or Pick Up you may make an appointment below.
Please Choose an Open Appointment Date Below
2013 Prices:
VHS, VHS-C, Hi-8,Mini DV to DVD: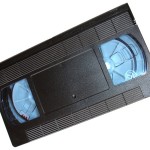 – Per Tape $12.00
– Additional tapes on same DVD $5.00/each. (each DVD holds about 2hrs of footage)
-Purchase Tape Packages Inquire about these discounts and Gift Certificates
Mini DVDs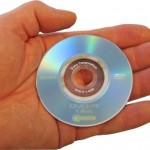 – $5/each.
8 MM Film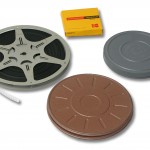 Price is based on actual length of film at .35 per ft
3 inch Reels is 50ft=$15.00
Photos, Slides and Negatives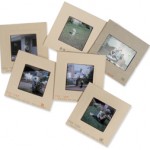 ON SALE- $.55/each High Res Scanning to jpeg with min color touch up, full airbrushing and clean up available.
100 Prepay Package $39.00
Audio Tapes-  $15.00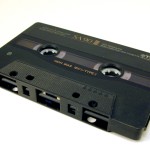 MPG Files  of  Your Transfer 
Up to  4 hours of footage on a  8GB Flash Drive for $18.00
Up to 8 hour of footage on a 16GB Flash Drive $35.00
 Or  Bring your own hardrive- $35.00 Transfer Fee for full order
Copies 
-Additional DVD Copies  $7/ each.
-Bulk Rate Available
Tape Repair-  Starts at $10 and up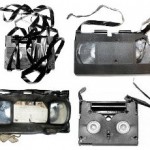 Normal turn-around time is 6-8 Weeks for most orders depending on size.   We offer Rush Service for up-to 3 tapes at $5.00 additional per tape for 1 Week Turn-around  and $10.00 per tape for next day (when available)
Do You have an old Camcorder.. 8mm, VHSc or Mini DV that you don't use anymore.. trade in for 4 free transfers !   
Contact Information & Required Forms:
Order Form: Download
Email:  info@ajmediaservices.com
Phone:  615-794-0761
Call or email for a price quote today!
 We Can Not Transfer Copyrighted Material!  
Thank you for offering this Groupon and allowing me to do something that I have wanted to do for years.
They were great! They did a great job of keeping in touch letting me know their progress!! I am very pleased with there service! And I just bought a new Groupon for there!!!
The people here were very nice and personable. Occasionally hard to get a hold of last minute but always cheerful. My video tapes were completed accurately and quickly!!